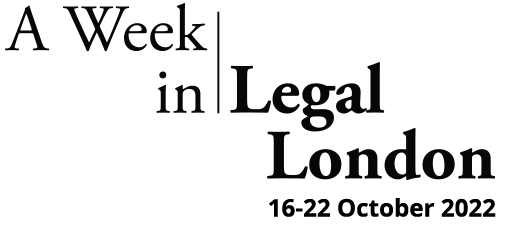 2022 Week in Legal London
RESCHEDULED to 16-22 October 2022!

And our first year in Edinburgh 23-27 October 2022
In its 34th year, a Week in Legal London is pleased to continue the tradition of providing exciting new opportunities for interaction with UK colleagues at exceptional legal and historic destinations. Because of the special relationships we have formed over many years, this is an exclusive experience to visit places the public does not have access.
Tradition and ceremony are on full display with new experiences for both returning and first-time participants. Participants attend sessions in the Supreme Court, the Royal Courts of Justice, the Old Bailey, and other historically significant legal venues. In 2022, we introduce our participants to two new courts – Oxford and Luton Crown Courts. We attend luncheons in the historic Inns of Court, generally available only to members of the British legal community. The week concludes with a Gala Dinner in the Peers Dining Room of the House of Lords – a truly exclusive opportunity.
Announcing our first Add-On Program in Edinburgh, Scotland - 23-27 October 2022
For the first time in our 34-year history, participants in the Week in Legal London program can extend their time in the British Isles with an add-on legal program in Edinburgh. Scotland's legal community is significantly smaller and more intimate than in London; and this unique add-on program will provide participants with an even more bespoke and personalized experience than in London.
As both the London and Edinburgh programs continue to develop this website will be updated periodically with our plans. You can expect to have enriching experiences with our legal counterparts in both cities:
Courtroom observations and discussions with members of the bar and judiciary
Lunches at the historic London Inns of Court and the Edinburgh Faculty of Advocates
Social interactions with solicitors, barristers, and judges
Educational experiences tied directly to the people and places visited
In order to maintain the programs' intimacy, registration is limited to a maximum number of 60 participants in London, and 12 in Edinburgh.
Don't delay – register today!